We recognize that all of our patients are unique and deserve to receive dental care that reflects their individual needs. Our experienced and talented dental team is committed to working with you and your family to create a comfortable, stress-free, and rewarding dental experience every time you visit our practice.
We are pleased to welcome you and your family, and we look forward to working with you.
---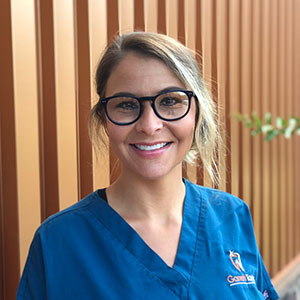 April
Registered Dental Assistant
April is one of our newest team members. She joined us in 2020, bringing with her ten years of experience, and is already adored by our patients. April is a 2006 graduate of Eastern College of Health Vocations. As a dental assistant, she helps the doctors with procedures, handles infection control, and ensures each patient feels at ease during their visit.
Outside the office, April prioritizes time with her family, including her two sons. She is also an avid photographer.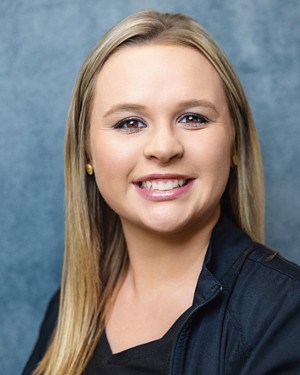 Brooke
Registered Dental Assistant
Brooke has been with us since 2015 and has an Associates of Applied Science from Pulaski Technical College. She has also earned nitrous oxide monitoring, coronal polishing, and X-ray credentials. Brooke's warm and upbeat manner helps nervous patients feel reassured during treatments, as she works chairside assisting the doctor. She offers patient care, provides infection control, and loves helping deliver high-quality dental care to our region.
Brooke is from Sheridan. Her free time is dedicated to being with her son.
Caron
Registered Dental Hygienist
Caron has been part of our team since 2008. She is a 1999 graduate of Brinkley High School and a 2004 graduate of the University of Arkansas, where she earned her Bachelor of Interior Design degree. In 2014, Caron earned her license to practice dental hygiene. With her gentle warmth and kind manner, Caron helps patients feel comfortable in her chair. She cleans teeth, provides preventive care, and offers useful, non-judgmental home oral hygiene guidance and encouragement.
Outside the office, Caron spends much of her time with her husband, Dr. Garrett Taylor, and their daughter, Addison.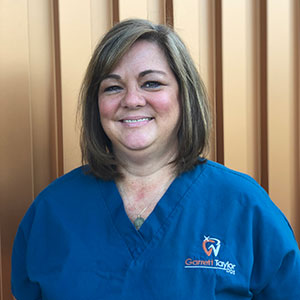 Julie
Front Office Administrator
Julie has been an integral part of our practice since 2016. She enjoys the relationships with our patients and works hard to make sure each patient feels welcome in the office. In addition to treatment scheduling, Julie oversees the efficiency and flow of our practice so patients have smooth and worry-free visits. An active member of the American Association of Dental Office Managers, Julie is constantly learning and implementing improvements to our office.
From Fort Smith, Julie is very involved with her church where her husband, Stephen, is the Pastor. The couple has four great kids and enjoys watching college sports. Julie is an avid reader, too.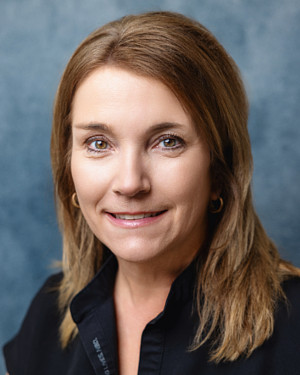 Kim
Registered Dental Hygienist
Kim has worked in the dental field since 1990. She has a Bachelor of Science in Dental Hygiene from the University of Arkansas for Medical Sciences and joined our office in 2011. She appreciates the relationships she has developed with our patients and enjoys strengthening those bonds during hygiene visits. In addition to dental cleanings and preventive care, Kim teaches patients about dental health and hygiene. Healthy, happy smiles keep her motivated.
Kim is from Rison. She and her husband, Rodney, have two sons, James Ryan and Harrison. The four of them enjoy hiking, football, and family trips.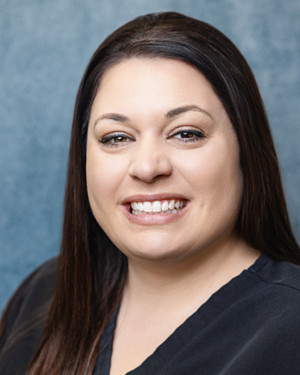 Natalie
Registered Dental Assistant
Natalie has been part of our practice since 2011, having started in the field in 2006. She has nitrous oxide monitoring, coronal polishing, and X-ray privileges. Natalie likes giving our patients a good experience at every visit and enjoys the many friends she's made through the office. Working chairside, Natalie assists the doctors, supports patients, and handles infection control tasks. Her kindness keeps patients at ease, knowing they are in caring hands.
Natalie and her husband reside in Pine Bluff. They have two children and one granddaughter.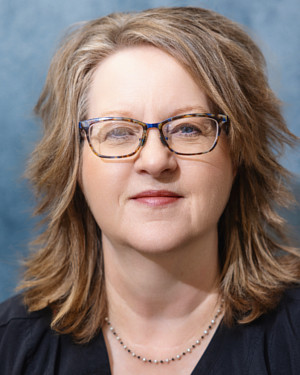 Vicky
Hygiene Coordinator and Insurance Specialist
Vicky joined our office in 2020, bringing with her 20 years of experience in all front office duties. She is thrilled to be part of a caring, growing practice and enjoys each member of our patient family. Vicky oversees our hygiene program and scheduling. She is also our insurance benefits coordinator, making sure patients are able to maximize their coverage, and handles revenue and billing matters.
Vicky is married and has a daughter. She is very active with the Jefferson County Humane Society.
Jamie
Registered Dental Hygienist
Jamie started in the dental field in 1996, when she completed her Bachelor of Science in Dental Hygiene at the University of Arkansas for Medical Sciences. She joined us in 2007 and values the connections she's made with our patients over the years. Offering preventive care, including gentle cleanings, Jamie focuses on lots of patient education to help people take control of their oral health. Seeing a clean smile at a recall visit makes her day.
From White Hall, Jamie spends much of her time with her husband Brent and two sons, Austin and Carsen. The family enjoys traveling, snow skiing, water sports, and many activities with Watson Chapel Baptist Church.